Houston Metropolitan Paralegal Association


Welcome to Houston Metropolitan Paralegal Association ("HMPA")! HMPA is a non-profit organization, and is one of the largest paralegal associations in the United States. Founded on August 30, 1978, the HMPA formally changed its name in 2004 from Houston Legal Assistants Association. HMPA's goal, then and now, is to promote the professional advancement of paralegals in the Houston metropolitan area. As a non-partisan, non-bargaining association, HMPA strives for a heightened standard of excellence in the profession through the implementation of minimum education standards for its members and the creation of the advanced Professional Houston Paralegal designation. Although HMPA is not a regulatory board, our goal is to remain on the forefront of regulation, certificate, and licensure issues facing the profession during the coming years.
---

---
HMPA celebrates at our 2018 Member Appreciation Night!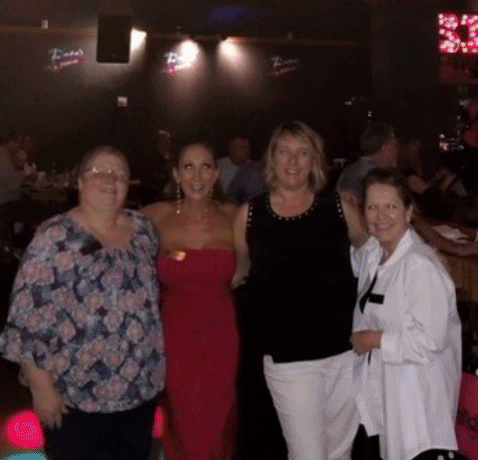 HMPA had a blast celebrating 40 wonderful years with our members at Pete's Dueling Piano Bar. Thank you to everyone who came out and made this amazing night by joining us for drinks, dance, and laughter. A special 'thank you' to Guadalajara's, who perfected the night with their delicious food on short notice. Thank you, and we look forward to celebrating again next year!

Click here to check out photos from our event!
---
Join the Paramount Paralegal Mentorship Program!
The Paramount Paralegal Mentorship Program pairs participants with experienced paralegal mentors to help establish goals and take real steps towards success. The program is open to HMPA members and aims to help students, fresh graduates, and transitioning paralegals who are looking for guidance while entering a new field. HMPA is currently accepting new mentees and volunteer mentors who are interested in making a difference!
Contact Elisa Calderon at EducationalLiaisonChair@houstonparalegals.org to get involved today!
---
HMPA'S 4th Annual Cocktails for a Cause Benefitting RPM was a hit!
HMPA's social event raised over $850 for Houston's Rescued Pets Movement. Thank you to everyone who attended and donated to this worthy cause! A big thank you to Team Legal, Pipkins Investigation Company, Kim Tindall & Associates, Capitol Services, Innovative Legal Solutions and Equire for attending this event and your continued support of the legal community! Lastly, congrats to Colleen Lerma for winning the door prize generously donated by Team Legal!

Special thanks to Tony's Mexican Restaurant for generously sponsoring this event!
---


Special thanks to the exclusive sponsor for our September 2018 CLE Luncheon:
A worldwide provider of legal services, Epiq serves law firms, corporations, financial institutions and government agencies—helping them streamline the administration of business operations, class action and mass tort, court reporting, eDiscovery, regulatory, compliance, restructuring, and bankruptcy matters.

For more information about Epiq and their services, please visit their website.
---




Houston Metropolitan Paralegal Association
P.O. Box 61363, Houston, TX 77208-1363
Email: HMPA-AA@HoustonParalegals.org
Phone: (855) 614-HMPA (Toll Free)
Fax: (713) 583-1902
HMPA's office hours are;
Monday - Friday: 1:00 p.m. to 5:00 p.m.
COMMITTED TO THE
EXCELLENCE AND EDUCATION
OF PARALEGALS SINCE 1978™
© Copyright 2000-2017, Houston Metropolitan Paralegal Association, All Rights Reserved.