Houston Metropolitan Paralegal Association
Welcome to Houston Metropolitan Paralegal Association ("HMPA")! HMPA is a non-profit organization, and is one of the largest paralegal associations in the United States. Founded on August 30, 1978, the HMPA formally changed its name in 2004 from Houston Legal Assistants Association. HMPA's goal, then and now, is to promote the professional advancement of paralegals in the Houston metropolitan area. As a non-partisan, non-bargaining association, HMPA strives for a heightened standard of excellence in the profession through the implementation of minimum education standards for its members and the creation of the advanced Professional Houston Paralegal designation. Although HMPA is not a regulatory board, our goal is to remain on the forefront of regulation, certificate, and licensure issues facing the profession during the coming years.
---

---
HMPA's 40th Annual Full-Day Business & Litigation CLE Seminar was a hit!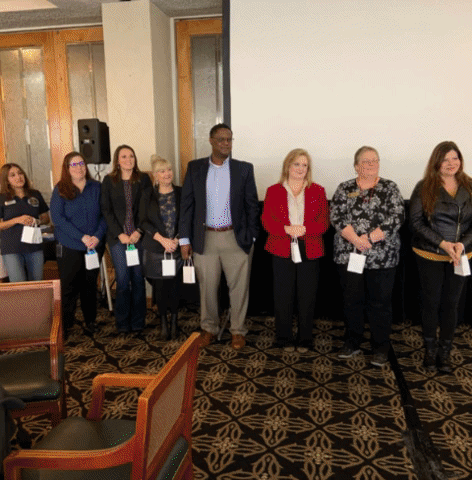 We'd like to thank everyone who came out and joined us to help make our biggest CLE event of the year a success. We'd also like to give a special shoutout to our fantastic speakers, as well as our wonderful group of sponsors who provided awesome door prizes and made this event possible. It was an amazing event filled with lots of learning and laughter amongst friends and colleagues - we look forward to next year!
Click here to check out photos from our event!
---
HMPA Hosted a Successful 2018 Winter Social!
HMPA hosted a successful Winter Social! A big 'thank you' to everyone who came out and made generous donations toward the Toys for Tots foundation - it was a blast!

For a special message from our president or to view photos from our event, click here!
Special thanks to Capitol Services and Quest Personnel for sponsoring this event!
---
HMPA celebrates at our 2018 Member Appreciation Night!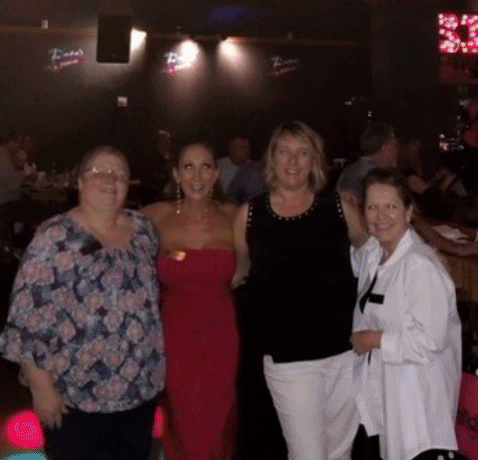 HMPA had a blast celebrating 40 wonderful years with our members at Pete's Dueling Piano Bar. Thank you to everyone who came out and made this amazing night by joining us for drinks, dance, and laughter. A special 'thank you' to Guadalajara's, who perfected the night with their delicious food on short notice. Thank you, and we look forward to celebrating again next year!
Click here to check out photos from our event!
---
Join the Paramount Paralegal Mentorship Program!
The Paramount Paralegal Mentorship Program pairs participants with experienced paralegal mentors to help establish goals and take real steps towards success. The program is open to HMPA members and aims to help students, fresh graduates, and transitioning paralegals who are looking for guidance while entering a new field. HMPA is currently accepting new mentees and volunteer mentors who are interested in making a difference!
Contact Elisa Calderon at EducationalLiaisonChair@houstonparalegals.org to get involved today!
---


Special thanks to the exclusive sponsor for our December CLE Luncheon:

Why Legility Is the Right Partner:
Founded in 2000, Legility works with corporate legal departments and law firms to improve operational efficiency. Learn more about our solutions, which are deployed through a combination of managed teams, flexible talent, and data technology:
Flexible Talent - Scalable legal talent for short or long-term engagement

eDiscovery - Extensive set of services across the Electronic Discovery Reference Model

Data Solutions - Strategic solutions for your enterprise data

Managed Review - The highest-quality attorney review for the lowest total cost

Deal Support - Supporting M&A deal flow and streamlining post-closing integration

Commercial Contracts - On-demand contract negotiation and management services

Regulatory & Compliance - Helping to navigate regulatory and compliance needs

Legal Operations Tools & Consulting - Dashboards and advisory services to help you improve the way you manage your business

Click

here

to learn more about our sponsor, or visit them at

Legility.com

!
---
Special thanks to the generous sponsors of our 40th Annual Full-Day Business & Litigation CLE Seminar:
---

‌
‌
‌
‌
Houston Metropolitan Paralegal Association
P.O. Box 61363, Houston, TX 77208-1363
Email: HMPA-AA@HoustonParalegals.org
Phone: (855) 614-HMPA (Toll Free)
HMPA's office hours are;
Monday - Friday: 1:00 p.m. to 5:00 p.m.
COMMITTED TO THE
EXCELLENCE AND EDUCATION
OF PARALEGALS SINCE 1978™
© Copyright 2000-2018, Houston Metropolitan Paralegal Association, All Rights Reserved.