Houston Metropolitan Paralegal Association
Welcome to Houston Metropolitan Paralegal Association ("HMPA")! HMPA is a non-profit organization, and is one of the largest paralegal associations in the United States. Founded on August 30, 1978, the HMPA formally changed its name in 2004 from Houston Legal Assistants Association. HMPA's goal, then and now, is to promote the professional advancement of paralegals in the Houston metropolitan area. As a non-partisan, non-bargaining association, HMPA strives for a heightened standard of excellence in the profession through the implementation of minimum education standards for its members and the creation of the advanced Professional Houston Paralegal designation. Although HMPA is not a regulatory board, our goal is to remain on the forefront of regulation, certificate, and licensure issues facing the profession during the coming years.
---
Stay Connected!
‌
‌
‌
‌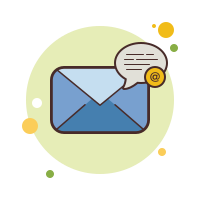 ---

---
The World Health Organization has declared COVID-19 a pandemic. Moreover, the City of Houston and the CDC have recommended that private companies and organizations be proactive to "flatten the curve" of this worldwide epidemic. While our monthly CLE luncheons have been temporarily cancelled, we are excited to begin hosting live CLE webinars, along with a new series of skill-based CLE workshops! The health and safety of our members and their families is of the utmost importance to the Board of Directors of HMPA. We cannot wait to see everyone again in person!
---
Join HMPA for Our Upcoming CLE Webinar!
Registration is now open! Join us in attending HMPA's October CLE webinar to be held at 12PM on October 13, 2020 where Steven M. Lowenstein will be presenting on Ethics and Compliance. This virtual CLE event offers 1.0 CLE credit and is FREE for HMPA members and only $15 for non-members. Click here to register! Sponsored by our friends at
Compliance
---
Attend HMPA's Upcoming Monthly Skill-Based CLE Workshop!
Join us on October 29th for the fourth installment of a new series of workshops designed to build and refine professional skill sets. This event is FREE for HMPA members and $15 for non-members.
Speaker: Elisa Calderon-Sierra, Senior Paralegal - Legal Compliance and Ethics at Transocean
Topic: "The Compliance & Ethics Paralegal: Which Shoes Will I be Wearing Today?"
---

HMPA's 41st Annual Full-Day Business & Litigation CLE Seminar was a hit!
We'd like to thank everyone who came out and joined us to help make our biggest CLE event of the year a success. We'd also like to give a special shoutout to our fantastic speakers, as well as our wonderful group of sponsors who provided awesome door prizes and made this event possible. It was an amazing event filled with lots of learning and laughter amongst friends and colleagues!
To view more photos from our event, please click here!

---
Join the Paramount Paralegal Mentorship Program!
The Paramount Paralegal Mentorship Program pairs participants with experienced paralegal mentors to help establish goals and take real steps towards success. The program is open to HMPA members and aims to help students, fresh graduates, and transitioning paralegals who are looking for guidance while entering a new field. HMPA is currently accepting new mentees and volunteer mentors who are interested in making a difference! Contact EducationalLiaisonChair@houstonparalegals.org to get involved today!
---


Special thanks to the generous sponsors of our October CLE Webinar and Skill-Based CLE Workshop:
Compliance seamlessly delivers a secure, innovative, and integrated suite of discovery solutions. Discovery control, innovation and ease.
Click
here
to learn more about Compliance services, including an exclusive free offer for HMPA members!
You can also check out their website at
Complianceds.com



‌
‌
‌
‌
Houston Metropolitan Paralegal Association
P.O. Box 61363, Houston, TX 77208-1363
Email: HMPA-AA@HoustonParalegals.org
Phone: (855) 614-HMPA (Toll Free)
HMPA's office hours are;
Monday - Friday: 1:00 p.m. to 5:00 p.m.
COMMITTED TO THE
EXCELLENCE AND EDUCATION
OF PARALEGALS SINCE 1978™
© Copyright 2000-2018, Houston Metropolitan Paralegal Association, All Rights Reserved.